Best Steet Food in the World
One of the most popular aspects of traveling is trying different food. Head for the bustling city streets to devour some of the most authentic local food! Whether it's from a food cart, truck or booth, you can't go wrong with sampling the medley of flavors the world has to offer. Check out our top picks for the best street food in the world!
Once the bars close in Berlin, you know where everyone is heading next! Well if you don't, they are off to the currywurst stands to munch on chopped brats topped with a tangy ketchup and curry powder, and served with a side of fries. Or, take your taste buds on an adventure with Turkish doner kebab, lamb burgers, German potato pancakes topped with cottage cheese or even dumplings. Berlin has grown significantly when it comes to street food, taste for yourself!  
Rio de Janeiro, Brazil
The city revolves around the beach and this is where you will find the best food carts. From skewered shrimp to açai bowls, this city's authentic food can satisfy any craving. You can't miss the tasty snack of pão de queijo; they are a mix of flour and cheese baked to perfection! Other street foods you must try include the tapioca crepes, kebabs, fried pastries and coxinha – shredded chicken covered in dough and deep–fried. No matter if you are craving meat or sweet fruit, there are lots of delicious options to chow down on in Rio de Janeiro!
Satisfy the desire of your rumbling stomach with the most well–known dish in Jamaica: jerk chicken. This chicken is marinated with allspice and Scotch bonnet pepper rub then cooked over pimento wood until it is tender enough to fall off the bone. The combination of the smoky flavor with the seasoning is unlike any other! Don't forget to sample some oxtail stew or sweetened bread called festival. Embrace the spices of Jamaica all while listening to reggae in the perfect weather.
Bangkok, Thailand
Known as one of the best cities for foodies, Bangkok also takes the cake for some of the best street food. No matter where you go, you will discover hidden food gems. Head to the famous Yaowarat Road in Chinatown to taste the robust flavors of oyster omelets and spicy seafood soup. Some other delectable dishes you can find around the streets of Bangkok include fried mussel pancakes, papaya salad, fried rice, mango sticky rice and the all popular, pad thai. Let your stomach be your guide and savor the flavors of Thailand.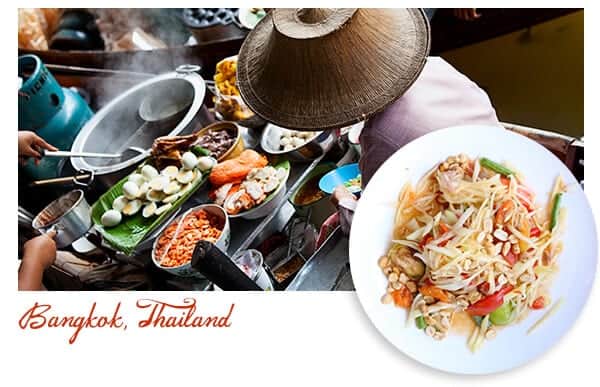 Singapore
Birthing the ubiquitous hawk centers, Singapore takes their street food so seriously that they even organized street food vendors into an open-air complex of stalls. A heavy regulation means every meal is delicious and safe to eat! In fact, it's so good that the Liao Fan Hong Kong Soya Sauce Chicken Rice & Noodle food stall actually received a Michelin star in the city's inaugural guide. Some delicacies that this city is known for include steamed pork buns, dumplings, curried fish heads, soya beancurd, duck rice, and chili crab. If you are really feeling adventurous, dig into BBQ stingray or frog porridge. There is a mouth-watering meal for everyone in Singapore!
Ho

Ci

Minh City, Vietnam
The streets of Ho Chi Minh City are flooded with plenty of unbelievably tasty eats. If you don't know which direction of food you'd like to try first, start with well–known dishes such as bánh mì sandwiches, which consist of meat on a French baguette, and pho, a clear broth soup that consists of warm noodles which can be seasoned to find that perfect balance of sweet and spicy. But don't forget about banh xeo, stuffed pancakes or bún cha cá, a fried fish cake soup. Feed your appetite in Ho Chi Minh City!
Cartagena, Columbia
Eat your way through Cartagena! Street vendors here are experts in cooking sweet corn arepas stuffed with melted mozzarella cheese to give you an explosion of savory flavors. If you are looking for a lighter bite, there are ceviche or shrimp cocktails to help you embrace the coastal feel. You can also enjoy meat empanadas or bollos (tamales) and wash it down with some fresh juice all to embrace the cultural taste of Colombia! Another specialty is patacones, the Colombian version of tostones (fried green plantains) but stuffed with garlic. The wonderful variety of cuisine makes Cartagena a perfect destination for street food.
Where have you experienced the best "street food"?  We would like to know.  Leave a comment or contact us and tell us what and where!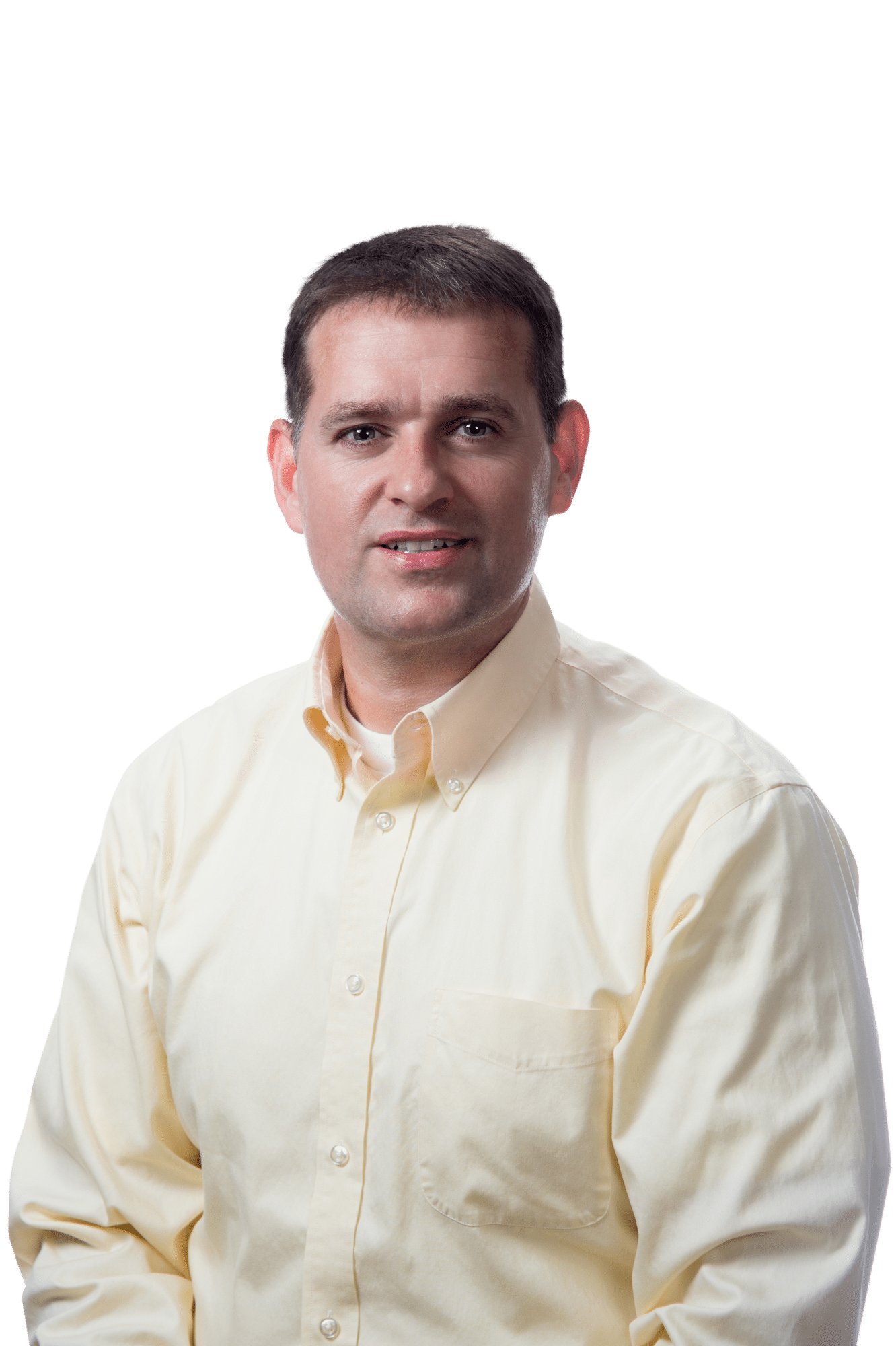 Latest posts by Will Gott
(see all)